How to support your kids during a move
Posted by Brad Bragg on Saturday, September 23, 2023 at 11:45 AM
By Brad Bragg / September 23, 2023
Comment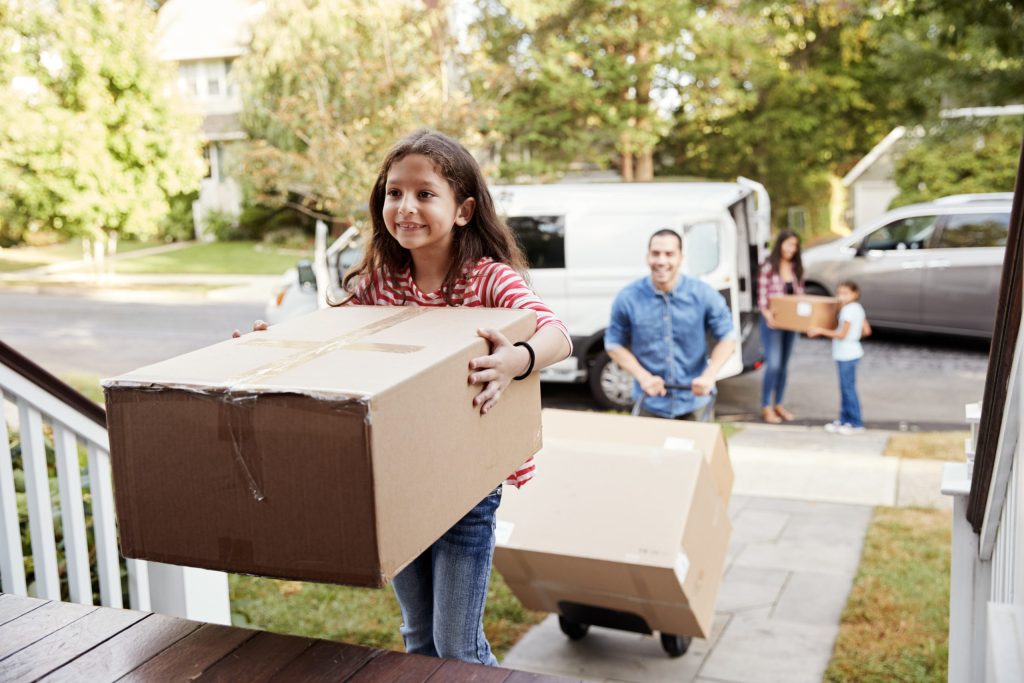 Moving can be a very exciting time for a family. The anticipation of new surroundings, opportunities and a fresh start can be quite enticing. However, moving is considered a major life event, and affects all children differently.
If you are a parent who is looking for ways to help your child handle the moving process and adjust to their new environment, read these five tips on how to help them cope with the transition.
1. Communicate
Communicating with your child about the move will help them feel supported. Share with them the reasons behind the move and how you're feeling about it. Sit with your child to hear their thoughts about moving, good or bad, and empathize with their feelings. Providing an open channel of communication can be one of the most impactful ways you can help your child navigate through the changes surrounding a move.
2. Get the kids involved
Involving kids in the moving process with age-appropriate tasks will help them accept the permanent nature of moving out of their current home and into a new one. Having them help out also gives them a sense of responsibility and pride – any positive emotion associated with moving is a plus.
Here are a few fun tasks to try:
Gather special items and take photos around the old home for a keepsake treasure box
Start a Pinterest board to gather inspiration for their new room
Have your little ones assist with decluttering by going through their clothing and toys to decide what to keep and what to pass on to other children who need them
Make packing fun by having them fill up a box of their things and decorate it with stickers, markers, etc.
3. Create a plan to stay in touch with friends
For children, one of the hardest parts of moving away is leaving their friends and classmates behind. If this is the case for your child, create a plan to help them stay in touch with their closest friends.
Technology makes it easier to keep in contact with video calling and messaging apps, but you can take it a step further by planning to write letters back and forth, planning a visit if you're not too far away, or creating a keepsake book full of pictures and memories of your child and their friends.
4. Explore the new neighbourhood together
To eliminate some of the apprehension that comes with living in a new place, it can help to explore the neighbourhood together beforehand. If possible, take your kids with you on the final walk-through of your new home so they'll know what to expect on the big day.
You can also check out your child's new school, local playgrounds and restaurants to get the kids excited and familiarized with their new environment. If physically traveling to your new neighbourhood isn't possible, look for maps, videos and pictures online, and encourage conversation around what they are excited about. When you do arrive in your new community, take small breaks from unpacking to enjoy your new space together.
5. Check in with yourself
Children can often sense when their parents are going through something difficult, and moving can be stressful. This is why it's important to check in with yourself. Are you taking time to rest and nourish your body? Have you allotted sufficient time to complete moving tasks like preparing the home and packing?
Caring for yourself and working through your emotions surrounding the move will put you in a better headspace to support your kids when they need you.